We at (Layered) love to travel and staying in an Airbnb can add to the experience of being somewhere new. More often than not we see these drab lifeless spaces listed for rent. Who wants to stay there? An Airbnb should be an extension of your personality (like your clothes)- it doesn't have to be beige and boring, in-fact use color to draw potential renters into your listing!
Sprucing up your Airbnb for the Summer season does not have to be expensive either. Here are 5 easy steps to make your space more inviting.
Found these for $15 at JcPenny's and they are blackout too, extra bonus!
Shop a local Artfair or market, even upcycle thrift store finds
Most impactful way to transform a space
Pillows, throws, & rugs make big statements without breaking the bank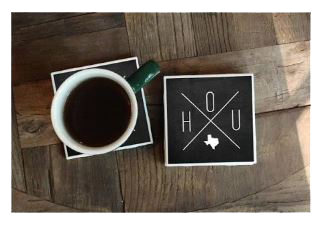 Bring something in that's local to the area, whether it be a book about the history of the town, local decor, or a local publication.
Here is an Airbnb we recently stayed at in New Orleans and it is perfection! All of his listings are #designgoals so it's easy to believe he had help. Optimize your listing with us and your listing will do better by getting higher occupancy and higher rates.